Company Profile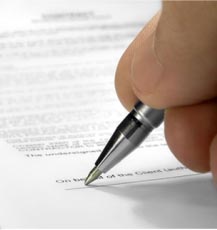 Samudra Agung Indotama Aluminium and Stainless Steel started from a family business in early 1970s. The company is expanding and experiencing an increase steady growth in the region since the year 2000. Samudra Agung Indotama is one of the leading distributors of Aluminium Sheet and Extrusion in Jakarta. We are specializing in Aluminium and Stainless Steel such as Sheets, Extrusion, Coils, Tread Plates, Embossed Rolls, Stainless Steel, Galvanil and Composite Panel. We supply to many companies such as Chemical industries, Electronic Industries, Constructions, Transportation, and many more. Our Products and services are well received and acceptable by many.
Samudra Agung Indotama Aluminium and Stainless Steel is owned and run professionally to achieve our goal by providing the best material, technical or non technical services and satisfaction for all of our business partner. We strongly feel that large part of our success is achieved by maintaining outstanding relationships with our business partners.
The company's first and most important vision is to gain the confidences of it's partners through it's commitments to quality, reliability, on time delivery and competitive pricing.
 SMART MISSION :
| | | |
| --- | --- | --- |
| S | = | Service and Price. Give the best service and price for customers. |
| M | = | Motivation. Highly motivated to provide the best quality of product. |
| A | = | Accentuate. Always accentuate customers satifaction. |
| R | = | Rational Thinking. Think and act rationally and responsible for any decisions. Learning to be a leader who is able to think, dare to act and responsible. |
| T | = | Top. Give the best services. Always do the best for anything. |
PT. SAMUDRA AGUNG INDOTAMA
| | | |
| --- | --- | --- |
| Office | : | Jl. Otista Raya No 11, Jakarta Timur 13310 |
| Phone | : | (021) 8590-9101 (hunting) |
| Fax | : | (021) 8590-9106 |
| Email | : | sales@samudraAgung.com |
Official Partner
Danau Agung
Dalco
Jl. Semarang 140 Surabaya
Jl. Kaliagung 9 Kembang Jepun Surabaya

Komplek Mutiara Dupak, Jl. Dupak 65 Blok A 23-25 Surabaya


Jl. Tambak Langon Indah 1A no 17 Surabaya